Kayak Challenge – the final word
On behalf of the Organising team, and indeed the Charities, may I thank everyone who has supported and donated to the event which has just raised the magnificent sum of £15,000.00, for the Mark Benevolent Fund, and our 2024 Festival.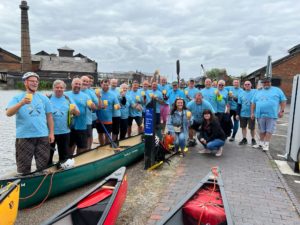 This is over and beyond everyone's expectations, and just goes to show what can be achieved when a group of Masons from across the province, work together as a team in support of a worthy cause.
We look forward to your support and hopefully participation on several inclusive events we have planned during the remainder of the festival (and beyond), when we can once again demonstrate "the magic of the Mark".
John Miller
APGM and Deputy Festival Chairman